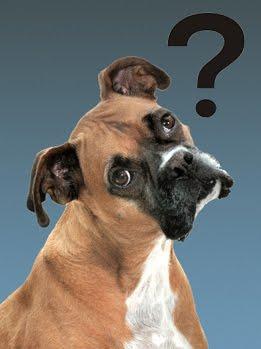 So Many Questions... So Little Time.

* Do I need to make an appointment for my pet to be seen at the Low Cost Clinic? No, it is first come first served and we do not require appointments for your pets to be seen. Wait times may vary depending on the amount of clients currently ahead of you.


* What days is your clinic open? Our Low Cost Clinic is open

Tuesdays-Wednesdays-Thursdays-Fridays

9AM - 3PM (Times and Dates May Vary)

We only see Dogs & Cats.
* What services does the clinic provide and how much does it cost? As a Preventative Care Clinic, we do not treat emergencies or perform diagnostics such as X-Rays; for a list of services and prices you can click
HERE.
We don't offer grooming or pet boarding services.
* Can I purchase Heartworm flea/tick control at you clinic? Yes, only if your pet has been actually seen by one of our veterinarians and the appropriate Heartworm test was performed. A Heartworm test is required every 12 months or earlier if your pet is not on prevention.

* What vaccines does my pet need? The type of vaccines and the frequency needed for your pet will differ based on their age. Please visit this link
BASIC PET CARE
to obtain more information on the required vaccines.
* How can I schedule a Low Cost Spay/Neuter or Dental Procedure for my pet? You can purchase a Low Cost Voucher in person at our clinic or submit an
ONLINE
form requesting a Surgery Voucher.
* How does the Surgery Voucher work? Once you are provided with a Surgery Voucher, you will bring your pet on the scheduled date/time at our Fort Pierce Rescue Adoption clinic; after the procedure is complete and your pet is fully awake, we will call you the same day, for you to pick up your pet; pain medications are included with the cost of the procedure and clear discharge instructions will be provided to you.

* If I am interested in Adopting a Pet, Do I need to make Appointment? Yes, this is due to the fact most of our pets are currently in foster homes and we need to coordinate a meeting date & time in advance.
* How Do I Request a Pet Adoption Appointment? Once you have identified a pet you would like to adopt in our
WEBSITE
, you can send us an email to
TAKEUSHOMETODAY@GMAIL.COM
and one of our adoption coordinators will reply with additional appointment information.
* Can I come by in person and look at the pets for adoption? No, as most of our pets are currently in foster homes, and an adoption appointment is required for a meet and greet with a potential adopter. We require foster homes as most of our rescued pets require medical assistance, special care and recovery; you can see a few examples of rescued pets by clicking
HERE
* What is the best way to get in touch with someone from Rescue Adoption? Due to the many calls we receive daily, we are unfortunately unable to answer all of them; you can call 833-569-2838 and leave us a voicemail if we are unable to answer, as we may be helping another customer; for a
faster response
, you can email us at
INFO@RESCUEADOPTION.ORG
. Many of the answers to the questions you might be calling about can already be easily found on this website.