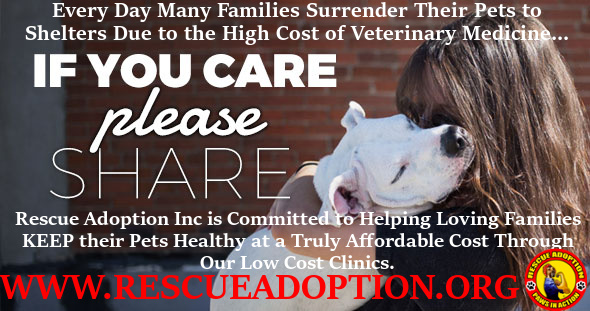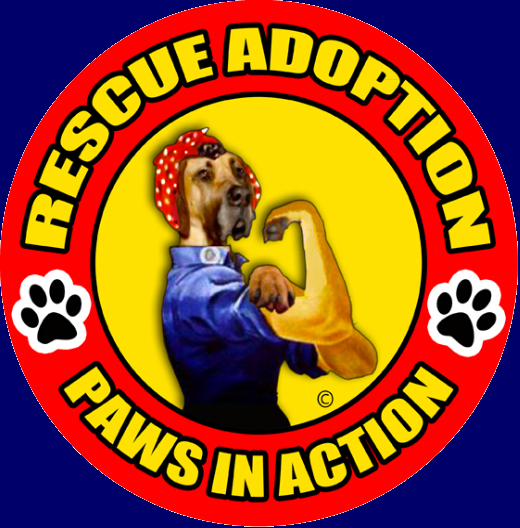 WHY A MOBILE CLINIC ?
After rescuing thousands dogs at risk of euthanasia for years, we have found that over 65% of the dogs we have encountered in animal control facilities, unfortunately end up there for easily preventable reasons; the prevention at times is not fully known to pet owners or if known, is simply not affordable.
These reasons are:
-Lost Dogs Never Recovered
-Dogs With Upper Respiratory Diseases
-Dogs Intestinal/Skin Parasites
-Dogs With Parvo Virus
-Dogs With Flea/Tick Transmitted Illnesses
-Dogs Infected With Heartworms
-Soft Tissue Surgery Issues
-Pet Overpopulation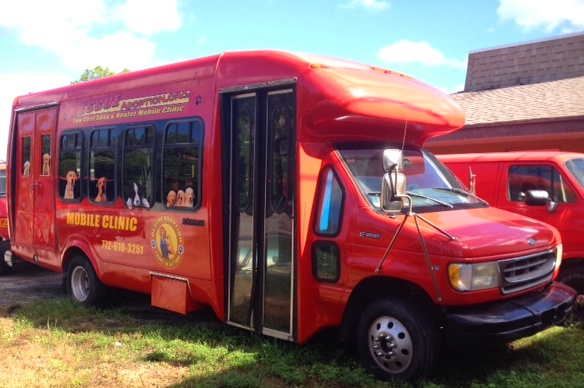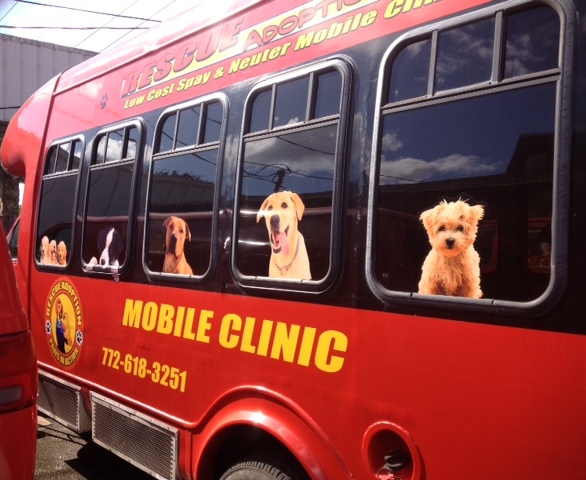 HOW OUR CLINIC CAN HELP ?
By allowing many dog owners in target areas afford basic preventative care, we will dramatically help reduce the amount of dogs surrendered to animal control facilities and subsequently reduce the current intolerable high euthanasia rates.
Some of the preventative care offered by our clinic:
-Dog & Cat Microchips
-Rabies, Bordetella & Parvo/Distemper Vaccines
-General Deworming
-Flea/Tick Solutions & Prevention
-Heartworm Test
-Affordable HW Prevention*
-Veterinary Assessment with Any Service Provided
-Affordable Miscellaneous Soft Tissue Surgery
-Low Cost Spay/Neuter Programs
WHAT IS THE COST ?

As a 501c3 Organization, our main goal is not to produce a profit as any regular business would; therefore, we will be able to offer each and any of our preventive services for...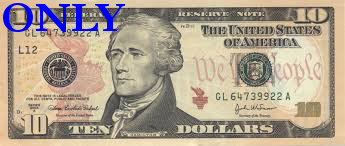 *Additional Medications Not Included
**All Services Provided Under the Direct Supervision of a Licensed Veterinarian
TIMES & LOCATIONS
Click
on the Image Below To See Our Mobile Clinic Future Times and Locations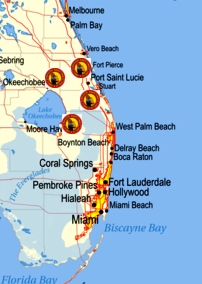 If You Think Our Mobile Clinic Is Necessary In Your Area Please Send Us an E-Mail at
INFO@RESCUEADOPTION.ORG
and Let Us Know Why?
Disclaimer: Thanks to our 501c3 private non-profit status, Rescue Adoption Inc is able to provide the aforementioned low cost veterinary services without the intent to generate a profit; but instead, our goal is to extend our organization's mission statement & founding values, by providing very affordable Spay/Neuter programs and by preventing the unnecessary shelter surrender or euthanasia of a beloved family member due to the financial challenges a pet owner might be currently facing. Thanks to the support of our veterinary staff, volunteers and donors we can provide these much needed services at a low cost and continue to make a positive impact within our communities.
Dagmara K. Monsalve Dagmara Monsalve Dagmara K. Monsalve Dagmara Monsalve Dagmara K. Monsalve Dagmara Monsalve Dagmara Monsalve