Recently we have seen an alarming increase of Heartworm Positive cases in our area: the most common reasons are financial strain in the household or clients were simply unable to physically come in to pick up additional product, due to lack or transportation, or unable to take time off from work.
After careful consideration on how to help eliminate dangerous gaps on monthly prevention, which could easily lead to a positive diagnosis; we now offer home delivery for qualifying pets.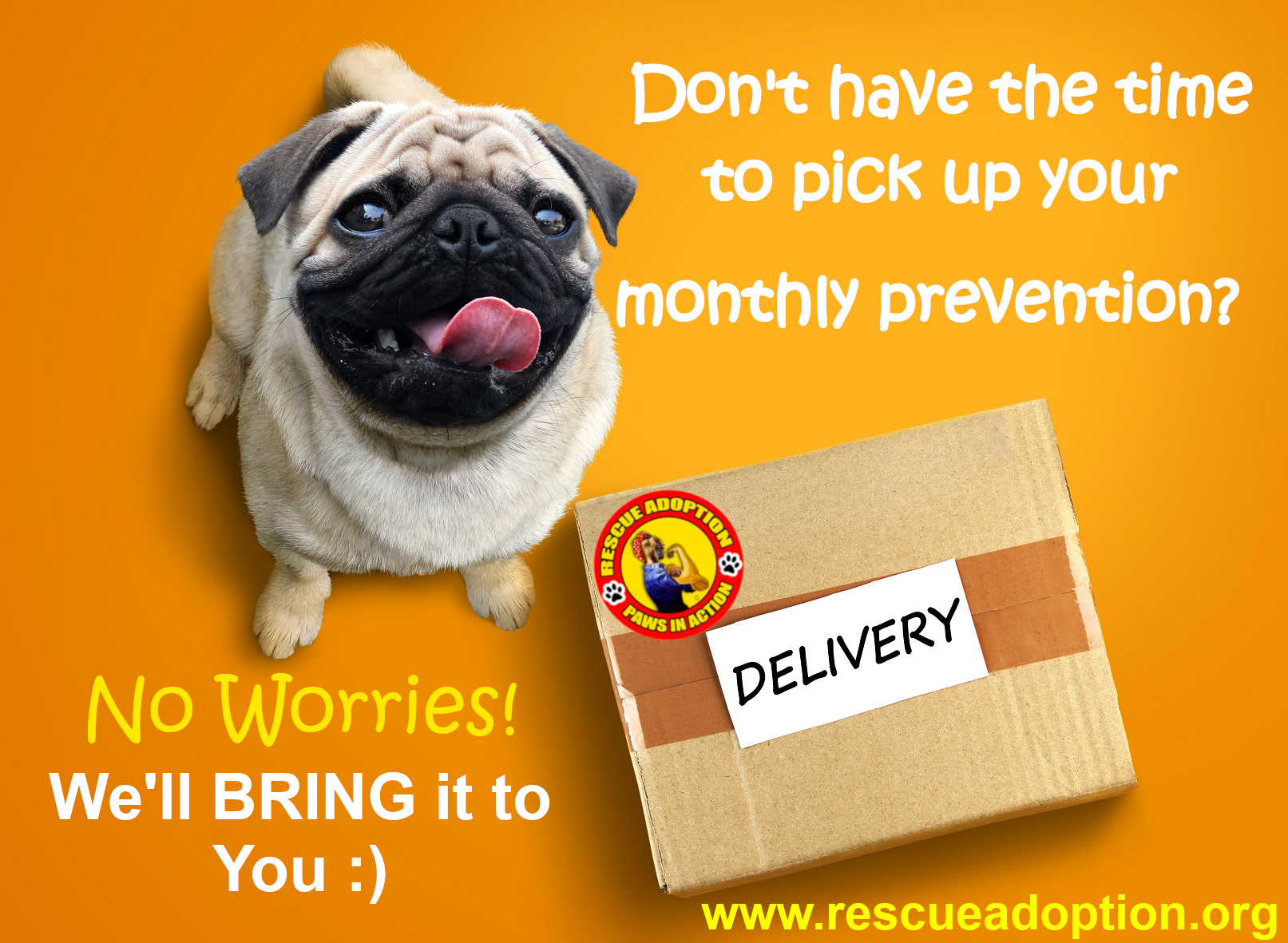 Please Click the Image Below to Submit your Request

Disclaimer: Thanks to our 501c3 private non-profit status, Rescue Adoption Inc is able to provide the aforementioned low cost veterinary services without the intent to generate a profit; but instead, our goal is to extend our organization's mission statement & founding values, by providing very affordable Spay/Neuter programs and by preventing the unnecessary shelter surrender or euthanasia of a beloved family member due to the financial challenges a pet owner might be currently facing. Thanks to the support of our veterinary staff, volunteers and donors we can provide these much needed services at a low cost and continue to make a positive impact within our communities.